Over 50 Years of RV Experience
"SoftStartRV allows us to have air conditioning when we need it, even at higher altitudes, which is good because when you need it. You NEED it!"
Dave Helgeson – RV Industry Blogger & Expert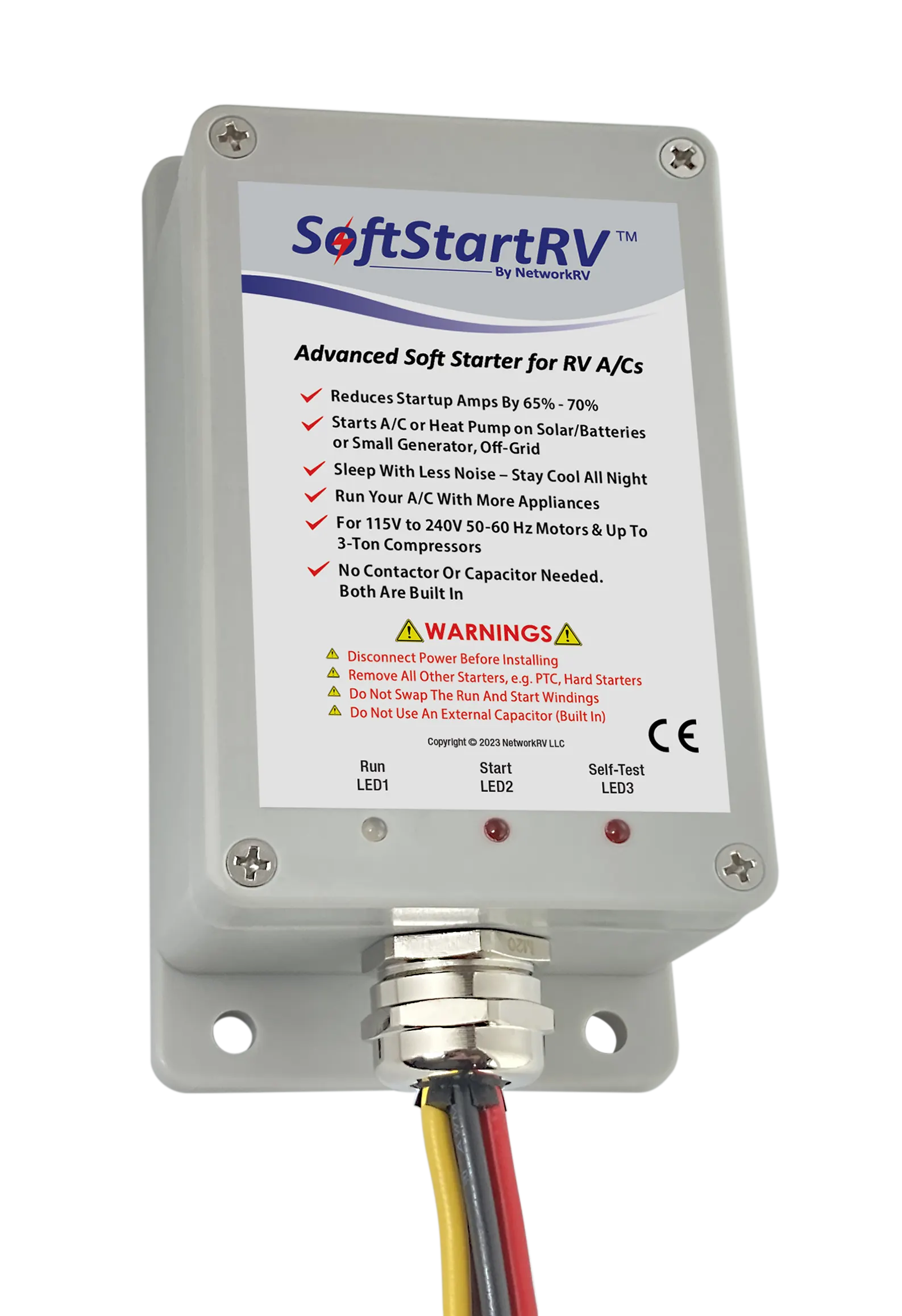 Dave Helgeson has been RVing for over 50 years! After owning an RV dealership of his own, he's becoming one of the leading industry experts when it comes to boondocking! Here's more about his story:
     Well, I was born into the industry. My grandparents actually took over a dealership with my grandfather's sister in 1937, and then my wife and I opened our own dealership in 1989 when my parents decided to retire. And then we got into directing RV shows, and then I got into writing and speaking. So I've known nothing else but the RV industry my whole life. So anytime we had a spring break time or anything, we'd take a travel trailer. We purchased our own. It wasn't a year or two after we remarried, we're now on our fifth travel trailer. When our kids were old enough they started camping with us. They grew up in it. So we started doing that, and that's where we just kind of discovered, well, there weren't always campgrounds where we wanted 'em to be, or we didn't want to deal with the crowdedness.
     And we started doing the boondocking thing where we just camped on public land. When we do run into heat problems, we typically seek out an RV park because I chose not to carry a big heavy generator to run the air conditioner typically has to be a 3000 watt unit. It would weigh a hundred pounds, not something I want to pull in and out of a storage area. When the SoftStartRV came along I realized, "Hey, you can run this, your air conditioner a little as a 2000 watt generator." I have room for that Honda, 2200 weighs 59 pounds. I had been running our previous generator, which was only a thousand watt. I tucked it between our propane tanks in front of the trailer and strapped it down there. So it was always there. Didn't need to unload it. It wasn't in the way. That unit weighed 29 pounds. I thought, well, can I get a 2200 watt Honda in the same spot? I measured that sure enough I could. So once the soft start was added, now we could run the air conditioner virtually wherever you wanted. Most people can relate to this when they tow their RV over a high mountain pass. As you get higher, internal combustion engines get less efficient because there's less oxygen to burn. Roughly lose about 5% efficiency for every thousand feet you gain. So as I mentioned last time we were at 7,000 feet camping in the mountains of Idaho right there. My generator's 30% less efficient normally was. So instead of surging at 2200 watts, I have to do the math, it was probably putting out 1400 watts, probably at rated capacity, which is 2000. You take 35% of that, it's probably down around 12 or 1300 watts.
So I still able to run the air conditioning high altitudes with a small generator, which I didn't realize until I got home and told your dad, wow, we had gotten marginal at 6,000, 6,500 feet past vacations by either turn off the refrigerator, off electric, just save that power to run the air conditioner or other things in the rv. This time I just went out and started the generator and turned the air conditioner on without thinking about it, and only later realizing, "Hey, we didn't have any issues at even a higher altitude than we've had in the past." So, it's readily available when we need it. We don't get the big converter or clunk from the compressor picks on, and we visited friends or mooch docking as people call it. I can now run my air on a 15 amp circuit, a regular household circuit, if we're plugged in at their home. So again, before you needed a heavier circuit to get the air to kick over. So it's allowed us to do much more now that we're vacationing with our friends here in the northwest. We typically camp in the mountains, but you just don't know when it's going to get warm. So it allows us to have air conditioning when we need it, even at higher altitudes, which is good because when you need it. You need it!