Our Best-In-Class Soft Starters For RV AC Units, Home Central Air Conditioners And Commercial Buildings.
Eliminate low-power for

Single RV A/C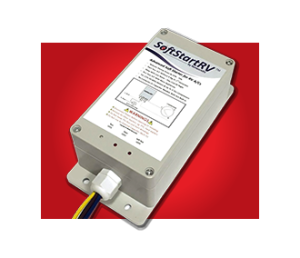 This product will eliminate low-power RV A/C start problems for any single RV AC unit.
 Start your A/C on a 30-amp hookup or small generator.

Start an RV A/C on low power. Boon-docking or mooch-docking.

Specially designed, engineered and tested for most RVs.

Our Live Tech support will walk you through every step in connecting your AC to your SoftStartRv.
Eliminate low-power

Home A/C problems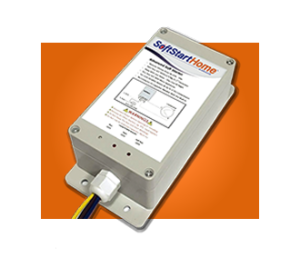 This home-use Soft Starter will start your central A/C with less power – even with a small generator.
This 6-ton softstarter starts a home's central ac unit on a medium to small generator that puts out 25 amps or more.

No flickering lights when the ac starts.

Get a restful nights sleep – no more thumping when the ac turns on at night.

This device prolongs the life of your AC compressor.
Compare The 2 RV SoftStarters
Needs rooftop installation ("live" tech support to assist if needed)
One unit required for each A/C
40% Smaller than the rest, fits into most A/C units.

Available now, ships from Florida
Easily plugs in to entire RV via generator/pedestal
Starts up your A/Cs with a Medium Size Generator
Built in Surge Protection
Assembled in USA
Ships from Florida USA