Bobi, DudeRV Host, is overjoyed he can now visit the best campsites in Texas and the US thanks to SoftStartRV!
"This is so cool! I can run both of my air conditioners off of my propane generator! The SoftStartRV device…night and day difference. So, we are going to be able to do a lot of camping in 30 amp campsites and have our A/C too. That's the cool thing! We can have cool air and the best campsites!"

Bobi Barker, @DudeRV on Youtube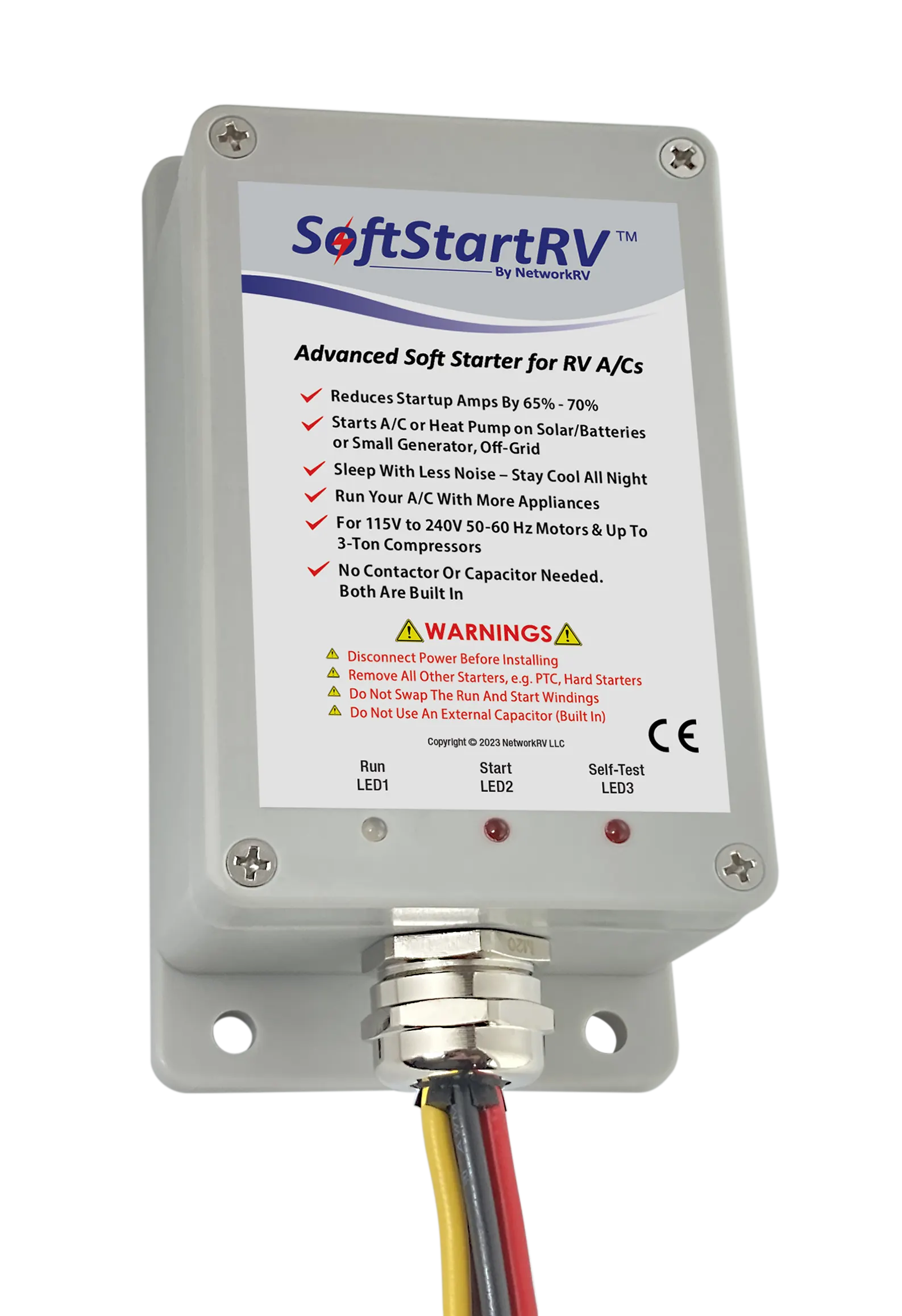 Bobi Barker is a veteran RVer. He has been posting to his youtube channel DudeRV for about 12 years now. He has 19.6k subscribers & 1.8k videos! Bobi lives in Texas where he is constantly looking for the best places to camp! In this video, Bobi shares about the update he did to his RV air conditioner, which needs 50 amps of power to run the front and rear A/C units. Currently, he can operate 1 A/C on a 30 amp hookup. However, he explains that most of the campsites are only a 30 amp hookup, and once you add in the Texas heat and humidity it's a necessity to have 2 A/C units working.
     He needed a SoftStartRV to operate his 2 A/C units off a 30 amp hookup, or when he's mooch-docking to operate his A/C unit at all. Bobi has a diesel generator which is already expensive and loud. He had two problems. First, while he's loading up his coach in front of his house moochdocking in the summer he wants to run his A/C without starting his generator. Secondly, he needed to run 2 A/C units off of a 30 amp. Never having installed a SoftStartRV before he climbs up on the roof of his coach with instructions in hand to begin the task. He's able to walk through the instructions and get his SoftStartRVs installed on both A/C units.
     He starts the test and to his amazement and joy everything is working perfectly! Not only is it working perfectly, but he is able to run both A/C units off of his generator and off his moochdocking extension cable! He exclaims, "We're going to have cool air AND the best campsites!" He experiences a night and day difference with the SoftStartRV product. We can't wait to see all the great places Bobi is able to camp now that he has his SoftStartRVs.