Get The Best-In-Class
RV AC Soft Start

Controller.
Guaranteed
To Work With
Any
Model
RV Air Conditioner.

"I was amazed how smooth the startup is on both A/C's are now." 
I installed first purchase on a Coleman Mach air conditioner in less than 1 hour.  After having both SoftStartRV starters installed and used I am very satisfied. I no longer have that "thud" upon startup that would wake me up during the night.
-Rollon52

"Works fantastic!" 
I have a Dometic Brisk II AC 15K on my RV.  I can now run the AC using just a 15-amp 110 household plug outlet or with my Champion 2500 dual fuel generator!  Super nice and well worth it!. 
-T.Houser

"Both A/Cs ran full strength, cold air coming from vents." 
RV AC units should be built with this, but they are not.  Until then, these are a must buy if  you are not stationary.  Even then, if there is a power outage and you only have a 30 amp generator, you'll be glad you installed these! 
-Rockville Couple
Order Your SoftStartRV Here. Get Benefits Not Available on Amazon or Anywhere Else.
Eliminate Low-Power Start-Up Issues For Your RV A/C
SoftStartRV eliminates low-power RV A/C start-up problems for any RV AC unit on any rig.
It's 40% smaller than any other soft start, so it fits in the tight, very limited space of new smaller rooftop RV A/C units.
Having one installed ensures your RV stays cool – or warm – during those extreme weather days.

Benefits you'll enjoy after installing a SoftStartRV:
What The Experts And Our Customers Are Saying...
SoftStartRV Is Not The Cheapest. Here's Why.
At SoftStartRV, we invest a great deal of time, money and staff resources to provide you guaranteed results.
We use the highest quality components in our product. This ensures it will work at maximum efficiency in any RV A/C.
We're the only Soft Start manufacturer whose tech support will spend 30 minutes with you on a video chat – on your RV's rooftop. Yes, we'll actually show you exactly where every wire goes, and wait while you test that it works to factory specifications.
Our Best-in-Class approach to product quality and service make SoftStartRV products easier to install and more reliable to deliver years of uninterrupted, worry-free cool comfort.
Our Proud Guarantee to You:
Try it for 90 days. If you don't absolutely love it, return it for a 100% refund. No re-stocking fee. We'll even pay the return shipping.
The Competition's Return / Refund Policy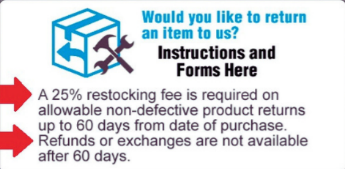 Each Purchase On Our Website Comes With 2 FREE Gifts.
Over 20,000 customers use SoftStartRV every day to reduce their A/C start-up current by 70% or more.
It's designed for single-phase motors, and works seamlessly with a generator, inverter, battery or solar power.
And to set you up for the easiest installation possible, we add at least 2 free gifts in the package shipped to your door.
You will Get 1 Install Kit per SoftStartRV ordered.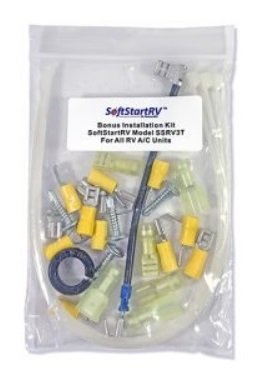 You will Get 1 Wire Crimper Tool per order placed.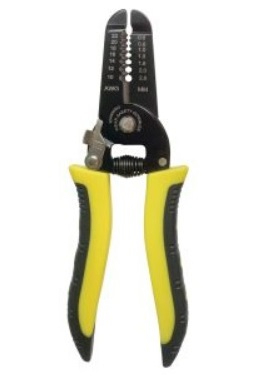 All The Resources You Need to Get And Stay Cool.
How Many SoftStartRVs Do You Need?
Read What Our Customers Are Saying!
Subscribe To Our Newsletter